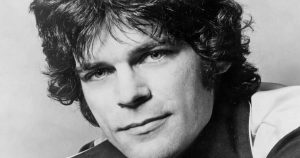 Award winning singer B.J. Thomas has died at the age of 78.
Thomas was a five-time Grammy award winner who sold more than 80 million records worldwide.
He sang the Oscar winning song "Raindrops Keep Fallin' On My Head" from the film Butch Cassiday and the Sundance Kid.
Thomas said at the time:
"I was lucky to get it to begin with and now I just feel honoured and blessed that I had that song to sing and on my shows."
Thomas died at his home in Arlington, Txas. He had lung cancer.
His death was confirmed in a press release from his publicist, Jeremy Westby.
Thomas' other hits included "Hooked on a Feeling".
When he was diagnosed with cancer earlier this year Thomas posted:
"I just wanted to take this unique opportunity to share my gratitude to Gloria, my wonderful wife and my rock for over 53 years, my family, friends, and fans.
"All I am is just another guy.
"I've been very lucky.
"I've had a wonderful life, I've been a husband and a father who cherishes his children and now I'm a grandfather, and I'm motivated like all these teachers and preachers and mothers and fathers to help my kids grow up with character and self-respect.
"I hope that doesn't sound too grandiose, but that's what it comes down to.
"It's what I've tried to do with my music and with the majority of my life."