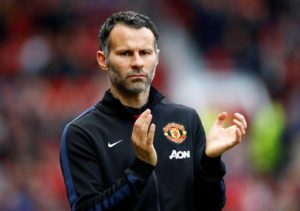 Former Manchester United player Ryan Giggs is to stand trial accused of head-butting his ex-girlfriend.
Giggs is also charged with controlling and coercive behaviour towards the former model.
The trial will be held at Manchester Crown Court on January 24th, 2022.
It is alleged that Giggs, 47, assaulted Kate Greville, 36, and caused her actual bodily harm at his home in Worsley, Greater Manchester, on November 1st last year.
He is also said to have engaged in controlling and coercive behaviour towards her between December 2017 and November 2020; namely that he used violence, isolation, belittling, humiliation, harassment, degradation and abuse.
Giggs is also charged with common assault by beating Ms Greville's youngster sister Emma in the same alleged incident.
Giggs was not asked to enter formal pleas.
However, he has previously denied all the allegations and said he would "look forward to clearing my name".
He remains on conditional bail and must not contact Kate or Emma Greville.