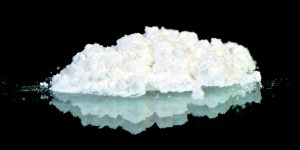 Library picture
More than 1,000 suspects have been arrested and 292 weapons seized during a crackdown on drug dealing gangs.
Police forces throughout Britain carried out a week of action against county lines gangs.
Among the haul of weapons were 33 guns and 219 knives.
Intelligence reports show there are 600 county lines operating in the UK – down from 2,000 two years ago.
Deputy Assistant Commissioner Graham McNulty said the decline was down to increased policing.
He added: "We have been relentless in pursuing those behind the line while doing everything possible to rescue those being exploited.
"Intensification weeks like this allow us to dedicate a burst of activity and resources nationally, highlighting to the public our absolute determination to rid communities of this abhorrent crime."
County lines gangs deal drugs up and down the country by using phones and children as couriers.
Dealers also frighten "vulnerable" people to force them to store or deal drugs from their homes.
During the operation, 904 of these homes were visited and 1,138 vulnerable people were kept safe.
The operation also involved the National Crime Agency, which seized 500kg of cocaine from a shipping container in London and 17kg of heroin after a Polish driver was stopped in France.
Another HGV driver was charged with bringing 107kg of cocaine – worth £8.5m – into the UK from the Netherlands by ferry.