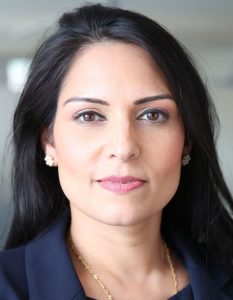 Home Secretary Priti Patel has not ruled out criminal prosecutions against the BBC over its controversial interview with Princess Diana.
Her comments follow an independent report by Lord Dyson into the 1995 Panorama programme.
The former Master of the Rolls said reporter Martin Bashir had been "deceitful" in landing the world exclusive.
And the BBC had been negligent in its own investigation into complaints about the show.
Ms Patel said:
"If there is subsequent action that needs to be taken, then clearly – alongside the publication of this report and lessons being learned and changes, changes to the institution, structure, governance, accountability – then that will follow."
She added the broadcaster had been "compromised" by the findings.
Ms Patel said:
"There will be an opportunity not only for reflection but an opportunity to look at governance reforms and how effectively accountability and governance can be strengthened.
"There will be a very, very significant moment now – there is no question about this – where lessons have to be learned."
"The BBC itself – one of our great institutions – its reputation has been compromised.
"They themselves will have to reflect upon the report and spend a great deal of time really looking at how they can regain and rebuild trust and confidence."
Scotland Yard will study Lord Dyson's report to see if it contains any "significant new evidence".
A BBC inquiry in 1996 exonerated Bashir of any wrong doing – even though he admitted he had faked documents to inveigle his way into the Spencer family.