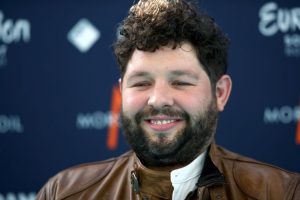 The United Kingdom's Eurovision song "Embers" received nil points in the competition.
Singer James Newman was the only artist not to gain a vote from the jury and public.
However, James took the defeat in good humour and enjoyed a beer as he received tremendous applause from the 3,500 people in the audience.
The final – cancelled last year because of the Covid-19 pandemic – was held in Rotterdam.
Compere Graham Norton said:
"It's a disappointing show obviously for the UK.
"I mean, disappointing is putting it mildly.
"I'm trying to put a positive spin on it.
"But there is really no good on it.
"I feel so sorry for James."
Norton added that James' song was certainly "not the worst" in the show – far from it.
Maneskin – an Italian "rock" band won with their song "Zitti E Buoni".