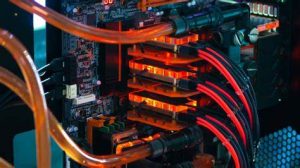 More than 30 police officers unofficially accessed information on force computers after a 33-year-old woman disappeared.
The officers were checking up on missing Sarah Everard who was later found dead in woodland in Kent.
They were also looking up details of PC Wayne Couzens – the copper accused of her kidnap and murder.
The Metropolitan Police said a serving officer had been arrested in connection with the computer inquiry.
The investigation was by the Directorate of Professional Standards.
It is reported the inquiry will question 35 people to find out why they accessed the files.
Accessing police records without authority can lead to criminal charges for misconduct in public office.
Ex-Met Det Chief Insp Mick Neville said:
"Anyone who has watched Line of Duty will know that the police anti-corruption squad can check who has viewed official records.
"We can only hope that the officers and staff who viewed them did so out of idle curiosity and not some dishonest purpose."
Mr Couzens, 48, from Deal, Kent, denies murdering Ms Everard
He goes on trial at the Old Bailey in October.