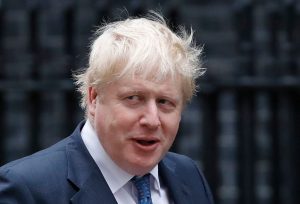 The Prime Minister Boris Johnson has been issued with a County Court judgement for a debt of £535.
The "unsatisfied record" is registered to Mr Johson – and the address is given as 10 Downing Street.
It is dated October 26th, 2020.
The name and address of the creditor is not included in the records held on the CC data base.
A Number 10 spokeswoman said:
"An application will be made for an order to set aside the default judgment, to strike out the claim and for a declaration that the claim is totally without merit."
The Government's web site explains that bailiffs can be used if judgments are not paid.
The information can also be used by banks and loan companies to decide whether to issue credit or loans.
It states: "If you're late with your payments, you could be taken back to court and you may have to pay extra costs."