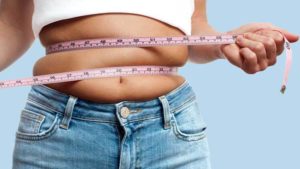 Junk food adverts will be dropped from television before the watershed, under new Government plans.
Unhealthy foods adverts online will have a total ban.
The newly proposed Health and Care Bill will include the restrictions.
Also "buy one get one free" and multi-pack deals on fatty and sugary snacks will be curtailed from next April.
The Prime Minister's official spokesman said the ban on advertising would be done in a "sensible and proportionate way".
Prime Minister Boris Johnson once argued against such "nanny state" measures.
But his recent brush with death with Covid-19 has changed his views and sparked an overhaul of Britain's eating habits.
Mr Johnson admitted he was "too fat" before he was taken to hospital with coronavirus.
He has embarked on a fitness regime.
Kate Halliwell, Chief Scientific Officer at the Food and Drink Federation, said:
"The advertising bans on TV and online outlined in today's Queen's Speech, confirms this Government is interested in headline chasing policy rather than making serious interventions that will help reduce obesity rates."
She said the ban would remove fewer than five calories a day from children's diets.