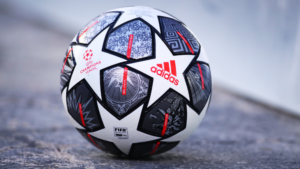 UEFA is "seriously considering" a proposal to play the Champions League final at Wembley.
The match between Premier League teams Chelsea and Manchester City is scheduled to be played in Istanbul on May 29th.
However, despite 12,000 tickets available to fans, Turkey is a Covid-19 "no-go" travel destination.
The odds of Wembley staging the game is said to be 50-50.
Prime Minister Boris Johnson has urged UEFA to switch grounds.
It's reported the organisers were between "a rock and a hard place".
Moving the venue would be good for fans but cause major problems for broadcasters – the competition's main funders.