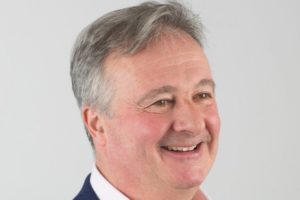 Clive Dix
Covid-19 will no longer be circulating in Britain by August, claims one of the UK's top vaccine experts.
Clive Dix – the former head of the country's vaccine taskforce – predicted people will soon be safe from the virus.
He said: "Sometime in August, we will have no circulating virus in the UK."
He added the vaccine programme to give all adults at least one jab by the end of July was on track.
In his "personal prediction" he said:
"We will have probably protected the population in three months' time.
"All the variants that are known; I think we'll be safe against over the coming winter."
Mr Dix thought booster vaccinations planned for the Autu mn could be delayed until next year.
He told The Telegraph:
"We may decide that we need to boost the immune response, and we've got the vaccine to do that.
"Whether we'll need to or not, I would think probably not, but we might still do it in case.
"I really don't think it should be Autumn.
"We should be thinking about boosting in maybe January or February, because the immune response will be strong."
The UK has administered more than 51 million jabs in one of the world's most successful vaccine programmes.
Mr Dix said: "We did it.
"We got the Government the vaccines they needed to protect lives, and get the economy in the UK going."