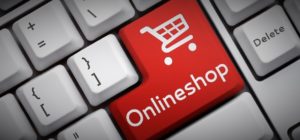 Online shoppers dumped £39.4 billion of goods from their shopping baskets at the last moment.
Research reveals the last second change of mind was mainly due to high delivery costs – 37% – and taken too long to verify the purchase – 24%.
Cyber window shopping – where customers brose with no intention of buying – accounted for 26% of shoppers leaving the site.
Another 18% of potential clients logged off after being distracted.
The figures from Barclaycard Payments have surprised money experts as more people turned to Internet shopping during the pandemic – up 30%.
Over the last year the average amount of time spent shopping online rose to three hours and 48 minutes.
For some reason, most shoppers quit buying at 16.00
Barclaycard Payments surveyed 2,000 people as part of the research.
Marc Pettican, of Barclaycard Payments, said:
"Online shopping has traditionally been the convenient alternative to bricks and mortar.
"But as ecommerce has boomed during the pandemic, so too has the number of purchases abandoned at the check-out.
"An increase in choice, slow check-out processes, and websites which are difficult to navigate have all contributed to shoppers deserting items at the last minute."
Independent retail expert, Clare Bailey told The Mirror:
"Many people have found themselves with more time on their hands over the last year, combined with a lack of access to non-essential retailers.
"This – alongside the steep rise in online sales – has led to virtual shopping becoming an outlet for distraction and browsing, with less intention to buy.
"While shoppers are leaving behind more fantasy basket items as a result, these findings provide invaluable insight that could help retailers buck the trend.
"For example, consumers are less likely to drop out at check-out when retailers invest in a dedicated app, offer seamless payment processing, and simple authentication systems."