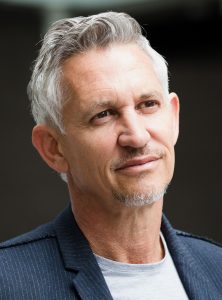 Former England striker Gary Lineker is reportedly being chased by the tax office for a £5 million unpaid bill.
The Match of the Day presenter has been taking his wages from the BBC – and others – through a company he set up in 2012.
The business set-up is legal.
However, it has caught the eye of HMRC.
The tax office believes the people using the set-up were employees and should have made National Insurance contributions.
Lineker's tax bill is said to be £4.9 million.
It's thought to be made up of £1,307,160.46 in NI contributions, and £3,621,735.90 in income tax.
Lineker set up Gary Lineker Media in 2012 with his then wife Danielle Bux.
He is appealing against the HMRC findings.
Last night Lineker's agent said:
"He did not employ a service company and he has paid all personal income tax and he remains on a self-employed basis at the BBC and BT Sport."