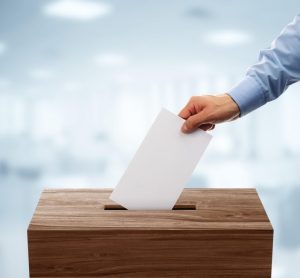 The Conservatives have won the Hartlepool by-election – a seat that has always been held by Labour.
The comprehensive victory – a majority of 6,940 – delivers a major blow to party leader Sir Keir Starmer.
Labour had clung onto Hartlepool during the collapse of the "red wall" during the 2017 General Election.
Conservative Party co-chairman Amanda Milling called it an "historic result".
An inquest into the shattering blow to Labour has already started.
A party source commented:
"We've said all along the North East and the Midlands would be difficult.
"We also said the places declaring Thursday would be particularly difficult.
"But the message from voters is clear and we have heard it.
"Labour has not yet changed nearly enough for voters to place their trust in us.
"We understand that.
"We are listening.
"And we will now redouble our efforts.
"Labour must now accelerate the programme of change in our party, to win back the trust and faith of working people across Britain.
"People don't want to hear excuses.
Keir has said he will take responsibility for these results – and he will take responsibility for fixing it and changing the Labour Party for the better."
Momentum – keen supporters of former leader Jeremy Corbyn – called the result a "disaster".
The left-wing group party posted on Twitter:
"In 2017, we won over 50% of the vote in Hartlepool.
"A transformative socialist message has won in Hartlepool before, and it would have won again."
Sky's chief political correspondent Jon Craig, said:
"Labour have been badly punished by the voters here, and there will be an almighty inquest in the Labour Party now – with Sir Keir Starmer's left-wing critics blaming him.
"No doubt some of the leading left-wing trade union leaders will have plenty to say as well.
"A pretty uncomfortable time is coming up for Sir Keir after this very bad result for Labour."