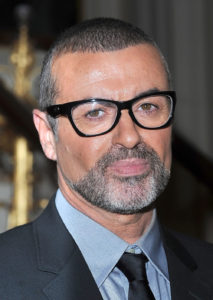 Careless Whisper by George Michael has been voted Britain's "most loved" song.
More than 75,000 pop pickers took part in the Smooth Radio Top 500 list.
George's sister Yioda Panayiotou said:
"We are once again bowled over to hear the amazing news that, for the third year running, Careless Whisper has been voted number one in Smooth's All Time Top 500, in 2021.
"To know that George's music continues to be loved by his fans and Lovelies all over the world means everything to us, as it would have done to George."
The song – written by Michael and his Wham! partner Andrew Ridgeley – made number one in 25 countries.
The 1984 release sold more than six million copies.
The official video of Careless Whisper has been viewed nearly 700,000,000 times.
Second place in the survey went to the usual suspects – Queen's Bohemian Rhapsody.
Michael Jackson took third place with Man in the Mirror.
And at number four?
Another George Michael classic – Different Corner.
Here's a the full list of Smooth's Top 500: