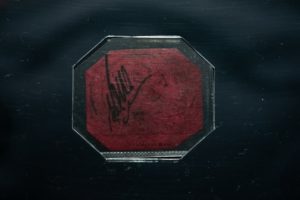 The world's rarest stamp – the British Guiana One-Cent Magenta – is expected to sell for £10 million.
The stamp was made in 1856 and is the only known copy to exist.
Although printed in its thousands the low-cost stamp and used for newspaper deliveries and most were thrown away.
Stamp expert David Beech said:
"It is the Mona Lisa of philately.
"It is the one stamp that every philatelist and every collector would have heard about and seen an illustration of."
The stamp – given its size, weight, and value – is said to be the most expensive item in the world.
It is on display at Sotheby's in London before its auction in New York.