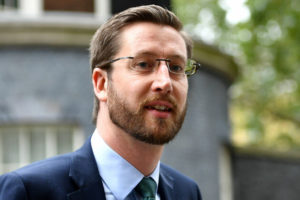 Britain's most senior civil servant has admitted an inquiry into the source of leaked information will not uncover the culprit.
The so-called "chatty rat" passed on details about the Government's lockdown plans.
Outed Number 10 adviser Dominic Cummings claimed Boris Johnson wanted the inquiry halted as it might link to a friend of the PM's fiancée Carrie Symonds.
Simon Case, the Cabinet Secretary, told MPs:
"The Prime Minister has always been clear that we are very determined to see these inquiries completed."
Mr Case said the Speaker of the House of Commons had been updated on the progress of the 'chatty rat' inquiry.
But he said it was now unlikely a culprit would be identified.
He told the Commons Public Administration and Constitutional Affairs Committee:
"I think it is probable that the team will not successfully identify the source."