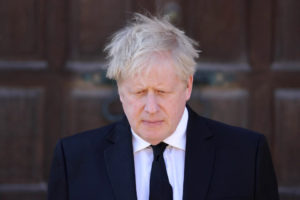 Prime Minister Boris Johnson has ordered an inquiry into how private text messages with billionaire inventor James Dyson were leaked.
The decision comes less than 24-hours after saying there would be no inquiry.
The PM's official spokesperson said the investigation would be internal and not for publication.
No other outside agencies – secret service and the police – will take place in discovering how the messages ended up with BBC political editor Laura Kuenssberg.
The messages appeared to show Mr Johnson agreeing "to fix" a tax problem experienced by Dyson staff.
At the time the company was working on ventilators to help treat Covid-19 sufferers.
The failure to order an instant inquiry led many to believe the name of the "leaker" is already known.
The spokesperson said:
"As usual, we keep these things under review and we have decided to undertake this internal inquiry."