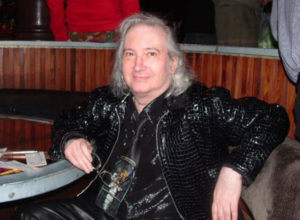 Jim Steinman – the composer who wrote the album Bat Out Of Hell – has died. He was aged 73.
Steinman, a Grammy winner, died from kidney failure.
His brother Bill said the lyricist had been ill for some time.
Meat Loaf's Bat Out Of Hell is one of the bestselling albums in pop history.
It has sold 50 million copies worldwide and has been in the UK album charts up to 2019 for 552 weeks.
However, the album by Steinman, singer Meat Loaf and producer Todd Rundgren was initially turned down by most in the music industry.
CBS Executive Clive Davis told Steinman:
"Do you know how to write a song?
"Do you know anything about writing?
"Have you ever listened to pop music?
When Stenman was inducted into the Songwriters Hall of Fame he said:
"There is no other songwriter ever like him.
"Here I go getting emotional…
"I can never repay him.
"He has been such an influence, in fact, the biggest influence on my life, and I learned so much from him that there would be no way I could ever repay Mr Jim Steinman."
Steinman always wanted to write an "epic" album.
He said Bat Out Of Hell was influenced by Richard Wagner, Bruce Springsteen, Phil Spector and The Who.