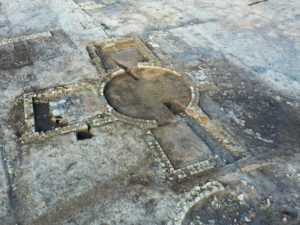 A Roman villa has been unearthed by archaeologists before builders put up dozens of houses.
The find is said to be one of the most important in recent English history.
The villa could be the only surviving example from all the mighty Roman Empire.
Keith Emerick, of Historic England, said:
"This is a really exciting discovery and definitely of national importance.
"I would say this is one of the most important Roman discoveries in the past decade, actually. Easily."
The site at Scarborough on the Yorkshire coast housed a number of buildings – including one with a round room and others leading off it.
The plan is said to be unique.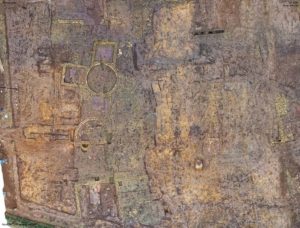 Mr Emerick added:
"We've spoken to a number of leading Roman academics about it and we're all trying to find a comparable site and we are struggling.
"So, in that sense it is really significant.
"It's really exciting as well.
"It is something like a religious building that is almost like a gentleman's club, there's a bathhouse as well.
"It's a really interesting hybrid building."
Historic England believes the building was a high-status home or a religious sanctuary – or, hedging its bets, even both.
York – some 40 miles from Scarborough – was an important city for the Romans.
Housing developer Keepmoat Homes hired archaeologists to investigate the site ahead of construction.
The company has now changed its plans to include the Roman find.
It will become an open space within the estate.