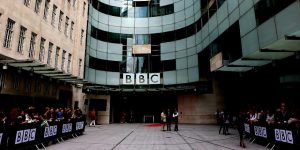 More than 100,000 people have complained about the BBC's wall-to-wall coverage of Prince Philip's death.
The broadcaster set up a webpage for people to air their views – prompting an avalanche of complaints – the largest ever received by the channel.
The previous record was 63,000 after the BBC screened in 2005 Jerry Springer: The Musical.
Following the Duke of Edinburgh's death, the BBC cleared its schedules across BBC One and BBC Two to run programmes about his life.
BBC Four urged viewers to switch to other BBC channels for a "major news alert".
The broadcaster's radio stations were also filled with news of the Duke's death at the age of 99.
The BBC will release its fortnightly complaints bulletin on Thursday.