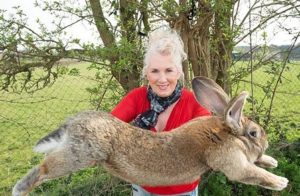 Picture: Damien McFadden
The world's biggest bunny has been stolen from a former Playboy model.
Darius was taken from the home of Annette Edwards.
He is ten years old and a Continental Giant measuring 4ft 4 inches in length.
Ms Edwards has been breeding record-breaking bunnies for more than ten years.
She has offered a £1,000 reward for the return of Darius.
News of the theft from her Worcestershire home was broken on Twitter.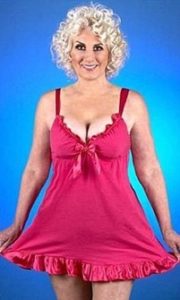 Ms Edwards wrote: "A very sad day; Guinness world record Darius has been stolen from his home.
"The police are doing their best to find out who has taken him.
"There is a reward of a £1,000.
"Darius is too old to breed now. So please bring him back."
Ms Edwards, 69, has owned more than 100 rabbits and held the record for the world's largest rabbit since 2008.
She once spent thousands of pounds to look like cartoon character Jessica Rabbit.