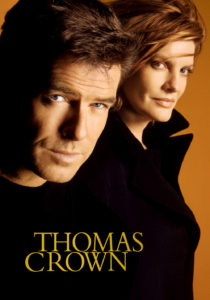 Brosnan and Rene Russo
Hollywood star Pierce Brosnan has admitted stealing props from film sets.
The 67-year-old actor confessed he couldn't resist nicking copies of masterpieces used in the film The Thomas Crown Affair.
In the 1999 film Brosnan plays a rich playboy who "amuses" himself by stealing works of art from seemingly impregnable galleries.
He is chased by specialist art detective Catherine Banning – played by Rene Russo.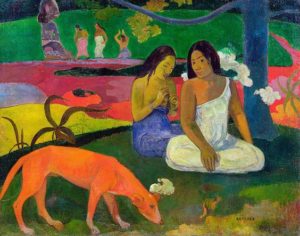 Gauguin: "Hobby (The Red Dog)
Brosnan said: "One of the best occasions was to see the art going up on the wall.
"They were all reproductions of Renoirs, Chagall and Picasso.
"I did take some.
"I took a Renoir mother and child painting, a Gauguin red dog, and a beautiful Van Gogh of autumn trees."
Brosnan said the paintings now hang in his Malibu home.
The Irish born actor played 007 in four James Bond films.