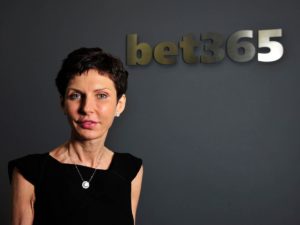 Bet365 gambling firm boss Denise Coates took home a £469 million pay packet in a single year.
The sum was made up of £421 million in pay and £48 million in dividends, according to figures filed at Companies House.
It made her Britain's largest taxpayer for the second year running.
Ms Coates, 53, started the business in the early 2000s after realising the potential of Internet betting.
She and her family, who are worth £7.166 billion, had a tax liability of £573 million last year.
Ms Coates, CBE, admits she could run the business offshore – saving vast sums of tax – but prefers to pay HMRC to fund public services.
The latest Bet365 company report also reveals that £85 million was given to the charity The Denise Coates Foundation – the same sum as the previous year.