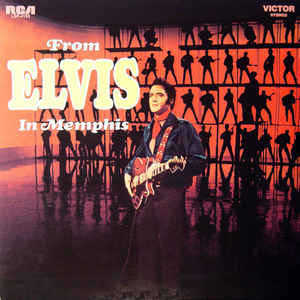 An electric guitar played by Elvis Presley during a television show has been sold for £450,000.
Elvis had borrowed the Hagstrom Viking II from his session musician Al Casey.
It was for a special 1968 broadcast credited with re-launching the fading star's career.
He played the same guitar at later live performances in Las Vegas.
The Hagstrom was also featured on the album cover "From Elvis in Memphis".
The guitar was returned to Casey who sold it to a collector.
It's not been seen for more than 50 years until it came up for auction.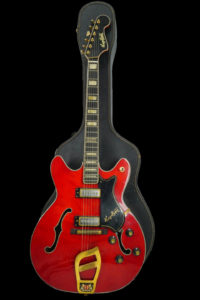 Brigette Kruse, of LA's GWS Auctions, said:
"This isn't just any Elvis guitar; it is the Elvis guitar that helped launch his comeback.
"This guitar was owned by Al Casey who performed with Elvis.
"It wasn't the guitar they were going to use for the show but the colour of it – lipstick red – was so vibrant against Elvis' black clothing that he insisted on playing it.
"It is such a unique and phenomenal item that was so important in Elvis' career. There is nothing to compare it to."