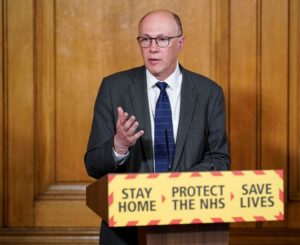 Britons must "hold your nerve" as the nation moves towards easing lockdown measures.
People have been warned not to "squander the gains" made over the last few months as Covid-19 figures fall.
Professor Stephen Powis, NHS England Medical Director, said:
"Covid-19 still has the capacity to wreak more havoc and ill health on a significant scale.
"The prospects look immeasurably brighter and more positive but that does not mean job done".
"We've made enormous progress that we need to build on and not squander the gains we've made,"
More than 30 million people have now received their first coronavirus jab.