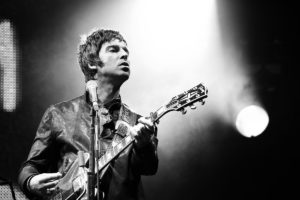 Oasis star Noel Gallagher is "getting a bit fat" because of lockdown.
The singer-songwriter – including "Cigarettes and Alcohol" – said he's spent his time at home sitting around and drinking beer.
He revealed: "I'm getting a bit fat, actually.
"It's all the boozing. I'm getting a little beer belly.
"Like everyone, I've been drinking every night at home for a year, which is something I never usually do.
"I usually drink every night on the road and then when I get home I abstain for a while and get back in shape.
"Or you have a night out twice a week, so you don't drink at home.
"I'm drinking every f****** week.
"I'm f****** loving it but I've started to wear baggy clothes, let's put it that way.
"I looked at it and thought, 'That's a disgrace'.
"I do go to the gym regularly, so it can't be that bad."