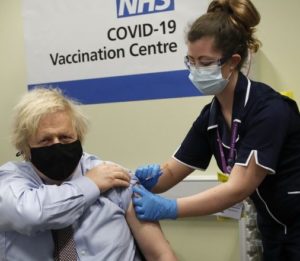 The EU has taken steps to stop AstraZeneca vaccine being exported to Britain.
The commission has said it would ensure the Dutch made vaccine would stay in the EU.
It's hoped the move would release AstraZeneca from its contract to supply the UK.
However, the British Government insists – as agreed – millions of doses of the serum must be sent to our shores.
An EU official said:
"The Brits are insisting that the Halix plant in the Netherlands must deliver the drug substance produced there to them.
"That doesn't work."
Another official said the commission will look at all requests from AstraZeneca to export to the UK "very severely" and will reject them
Prime Minister Boris Johnson will call EU leaders ahead of a Thursday summit to discuss the vaccine row.
A curb on exports would stop Britain reaching a target of one million people a day being vaccinated.
A record breaking 844,284 people had either their first jab or second.