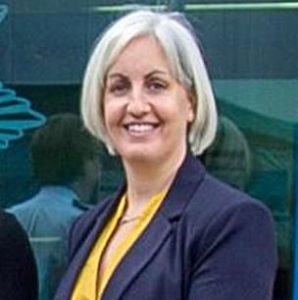 Chief Inspector Amy Style-Jones
A police chief has promised to use the "long arm of the paw" to track down pet theft.
Chief Inspector Amy Style-Jones is the country's first dedicated officer to investigate dog thefts.
The snatching of dogs has risen dramatically since lockdown began; puppy prices have risen to more than £2000.
Ms Styles-Jones – who has three chihuahuas – said:
"I'm really excited to take on this role which gives a great opportunity to understand a really serious national issue.
"I want to ensure we put our resources in the right places within the force to make sure it doesn't become a local issue.
"I understand how concerning it is for people.
"As a dog owner myself I know it is an emotive issue and that you want to feel safe walking your dog or whilst at home or in your garden with your pets.
"I understand that for many people your dogs are part of your family and Nottinghamshire Police understands that as well which is why we are the first force in the country to appoint a lead for this type of crime.
"I also want to make it clear to anybody involved in dog theft or the mistreatment of animals that it will not be tolerated.
"As well as investigating dog thefts I'm also keen to prevent them happening and there are a number of things pet owners can do to increase safety for themselves and their pets.
"One of the best things is to have your dog microchipped, make sure you keep your details up-to-date with the microchipping company and have them to hand if the worst should happen.
"This is one of the fastest ways that the police can track stolen animals and really save you the heartache."
More than half of dog thefts are from unsecured back gardens.
Also, owners leaving their pets unattended outside shops or in cars.
Chief Constable Craig Guildford said:
"As a nation of dog lovers, the theft of dogs is close to many people's hearts and we recognise the impact this crime can have.
"This newly created role is a reflection of the fact we treat it seriously and should provide reassurance to people that we are there for them should they be affected."
Nottinghamshire's Deputy Police and Crime Commissioner (DPPC) Emma Foody, who launched the survey, said:
"I'm delighted that Nottinghamshire has become the first force in the country to appoint a dog theft lead.
"There is growing alarm – both locally and nationally – over the threat of dog theft.
"This has been fuelled by a number of distressing incidents which have eroded public confidence."