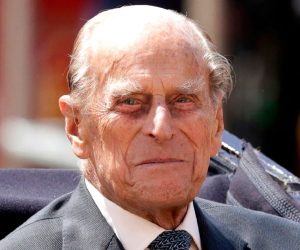 Prince Philip has left hospital after recovering from a heart operation.
He spent 28 days in care after taking ill at Windsor Castle where he has been isolating with the Queen.
The Duke of Edinburgh was taken from the King Edward VII's Hospital in central London.
Four police motorcycle outriders helped ease his car into the traffic.
The Duke underwent heart surgery on March 3rd at St Bartholomew's Hospital.
He is just three months short of his 100th birthday.
He will return to Windsor Castle to continue is convalescence.
Buckingham Palace said in a statement:
"The Duke of Edinburgh has today been discharged from King Edward VII's Hospital and has returned to Windsor Castle, following treatment for an infection and a successful procedure for a pre-existing condition."