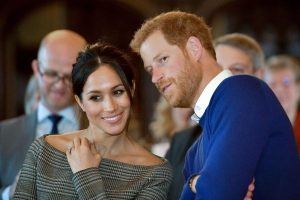 Buckingham Palace has brought in independent investigators to look into claims Meghan Markle bullied staff.
It thought it best a third-party law firm should handle the investigation rather than hold an in-house inquiry.
Two members of staff have complained the Duchess of Sussex was a "bully".
A third said they had been "humiliated" by her.
All the allegations are denied by Prince Harry's wife.
Past and present members of staff are expected to talk to the lawyers.
However, The Sunday Times reports, Prince Harry and Meghan will not be called to take part in the inquiry.
A royal source told the newspaper: "It will take as long as it will takes."
A palace spokesman they are "committed" to looking into the circumstances around the bullying allegations.
But it will not be providing a "public commentary on it".