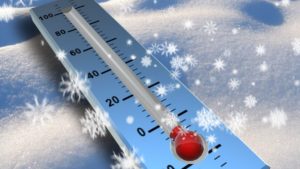 Britain is braced for a "Scandinavian Surge" that will send temperatures plummeting.
Weather experts predict the UK will be colder than Iceland over the next few days.
A blast of icy freezing air is expected from Norway.
It could be the coldest Spring for years as temperatures drop to minus 10 degrees.
Met Office forecaster Marco Petagna said:
"We'll see a return of wintry hazards as cold air sweeps across the UK from the north.
"Wintry showers and widespread frost are possible."
And forecaster Matthew Box said:
"It's going to get a lot colder for the weekend.
"We've got cold air coming in on a northerly wind, but it will be relatively settled at least for the first part of the weekend with a combination of cold air and clear skies."