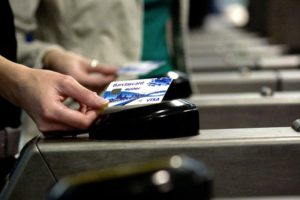 Banks are concerned plans to increase contactless payments to £100 will push up fraud.
The Chancellor Rishi Sunak is expected to bump up the amount allowed from £45 to £100.
But banks are railing against the proposal.
The current limit set by the European Union is €50.
Mr Sunak's move is designed to move Britain further away from the EU.
Business leaders told Prime Minister Boris Johnson earlier this year that an increase would be a "potent symbol" of Britain's ability to go it alone.
It is reported there was a suggestion the sum allowed could go as high as £1,000.
The Financial Conduct Authority announced a consultation on the threshold in January, saying that it was "important that payments regulation keeps pace with consumer and merchant expectations".