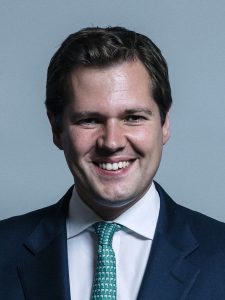 Millionaire Tory minister Robert Jenrick has repaid more than £120 after making a "false" expenses claim.
The Communities Secretary made a mileage claim for a round-trip from his home in the Midlands to Westminster.
However, he caught the train – and charged for both.
He submitted a claim for £122.40 for the 272-mile round-trip.
And he put in a £159 rail ticket receipt.
The Independent Parliamentary Standards Authority (Ipsa) investigated the double claim after a compalint by a constituent.
After a five month inquiry it concluded the claims were a "genuine mistake".
A spokesman for Mr Jenrick said:
"As IPSA said, it was a genuine administrative error from his office and, when brought to his attention, it was repaid."