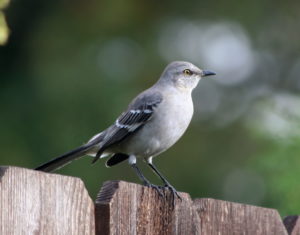 Five "twitchers" who went to Devon to see a rare mockingbird have been fined for breaking lockdown rules.
The men landed in Exmouth after a local man tweeted about the bird being in his back garden.
It was the first sighting in Britain of the bird in more than 35 years.
However, the old bill decided the twitchers were in breach of rules and clamped down.
Devon and Cornwall police said:
"It was reported that a number of individuals, suspected to have travelled from outside the area, were trying to photograph a rare bird which had been seen in a garden."
Fines were issued to five people.
The grey, long-tailed northern mockingbird is renowned for its mimicking ability.
It usually habitats southern Canada, across the US, Mexico and the northern Caribbean.
It was last seen in Britain in1986 at Horsey Island, Essex.