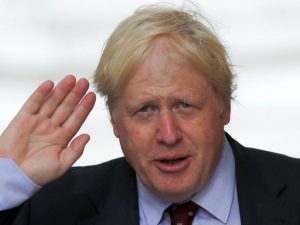 Lockdown sceptic MPs have told Prime Minister Boris Johnson that Covid-19 restrictions must be lifted by the end of April.
They have written to the PM saying there is "no justification" to carry on constraints once all over-50s have been offered a vaccine.
The COVID Recovery Group (CRG) said re-opening England's schools on March 8th was a "national priority".
Also, pubs and restaurants should be back in business by Easter – the first week of April.
More than 60 Conservative backbenchers are said to have backed the letter.
The group wrote:
"COVID is a serious disease and we must control it.
"However, just like COVID, lockdowns and restrictions cause immense social and health damage, and have a huge impact on people's livelihoods.
"The vaccine gives us immunity from COVID, but it must also give us permanent immunity from COVID-related lockdowns and restrictions."
Mr Johnson plans to show a roadmap for easing England's lockdown on February 22nd.
He insists reopening schools is his aim.
By then the Government's four priority groups for a vaccine will have been achieved.
This week sees the start of the fifth group – the over 65s – being offered jabs.
The first four groups have accounted for 88% of death and 55% of people in hospital.
The CRG said: "All restrictions beyond this date should be proportionate to the ever-increasing number of people we have protected."
Mr Johnson said he was "optimistic" about the next few months.
He added however: "We have to be wary of the pattern of disease.
"We don't want to be forced into any kind of retreat or reverse ferret."