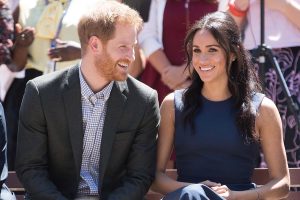 Meghan Markle has won a High Court privacy case against The Mail on Sunday.
The newspaper published a "personal and private" handwritten letter to her estranged father Thomas.
The Duchess of Sussex sued Associated Newspapers Limited (ANL) – the publisher – about a series of articles which included extracts from the letter.
In a statement she said she was grateful ANL had been "held to account for their illegal and dehumanising practices".
The Duchess added:
"These tactics (and those of their sister publications MailOnline and the Daily Mail) are not new; in fact, they've been going on for far too long without consequence.
"For these outlets, it's a game.
"For me and so many others, it's real life, real relationships, and very real sadness.
"The damage they have done and continue to do runs deep."
ANL is considering an appeal against the decision.