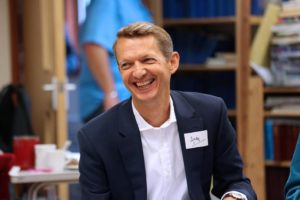 Britain's beleaguered Covid hit economy will bounce back like a "coiled spring", predicts a Bank of England boss.
Chief economist Andy Haldane said the public are "desperate to get their lives back".
And the rollout of the coronavirus vaccine has seen the UK "turn a corner".
Mr Haldane told the Daily Mail:
"The recovery should be one to remember, after a year to forget.
"A year from now, annual growth could be in double-digits."
It's thought households have amassed £250 billion in "accidental savings" during a year of lockdown.
Mr Haldane said: "Having been bottled in for a year, most people are desperate to get their lives, including their social lives, back.
"When given the opportunity to do so safely, they will seize it.
"There are enormous amounts of pent-up financial energy waiting to be released."