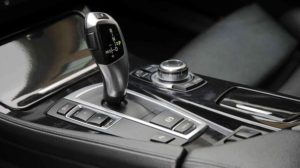 For the first time automatic cars have outsold manual gear box vehicles in Britain.
Latest industry figures reveal more than 55% of new cars registered in 2020 had an automatic box.
Less than ten years ago only one in four new cars was automatic.
Motor data analyst Glass's says improvements in automatic gearbox technology is helping drive the uptake.
Also, the cost of an automatic gearbox has reduced.
Glass's cars editor Rob Donaldson said:
"More choice, improved technology, increasing penetration of alternative fuel vehicles and increasing traffic congestion makes choosing an automatic more compelling than ever.
"And taking account of limited used supply, the Glass's team believes automatic values will continue to remain strong."