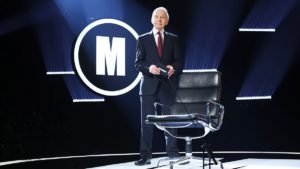 Presenter John Humphrys is quitting as host of Mastermind after 18 years in the hot seat.
Humphrys, 77, announced his decision to go in his column for the Daily Mail.
He wrote: "It really is time to finish" – parodying the show's catchphrase "I've started so I'll finish".
Humphrys added:
"I wish my successor well – but I'm not sure I envy them, whoever 'they' may be.
"What are the odds on the first female?"
The BBC2 show was first broadcast in 1972 and was hosted by Magnus Magnusson.