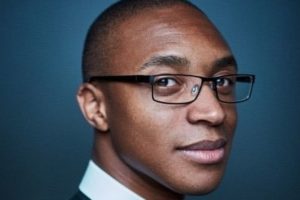 Reverend Jarel Robinson-Brown
A reverend who called clapping for Captain Sir Tom Moore the "cult of white British nationalism" is being investigated by the Church of England.
Rev Jarel Robinson-Brown, 29, posted on Twitter:
"The cult of Captain Tom is a cult of White British Nationalism.
"I will offer prayers for the repose of his kind and generous soul, but I will not be joining the 'National Clap'."
The tweet has now been taken down and the account closed.
Mr Robinson-Brown later issued an "unreserved apology for the insensitive timing and content of my tweet regarding the clap for Captain Tom".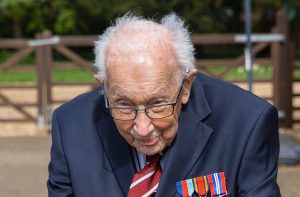 Captain Sir Tom raised more than £33 million for the NHS after walking a thousand laps of his garden.
The 100-year-old WWII veteran died last week.
More than 6,500 people have signed a petition for the Church of England to sack the vicar.
The petition said he was "a divisive and damaging figure that has insulted the memory of a national treasure and true hero of this country".
A spokesperson for the Diocese of London said:
"Jarel Robinson-Brown's comments regarding Captain Sir Tom Moore were unacceptable, insensitive, and ill-judged.
"The fact that he immediately removed his tweet and subsequently apologised does not undo the hurt he has caused, not least to Captain Tom's family.
"Nor do Jarel's actions justify the racist abuse he is now receiving."
The Archdeacon of London is now investigating the tweet and comments.