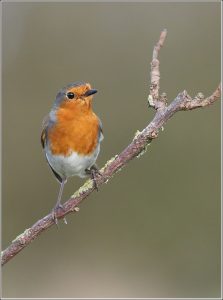 The world's biggest survey of birds in Britain has been launched.
The Big Garden Birdwatch is a yearly count of the number of different birds spotted by the public.
It helps the RSPB add to its 40-year data bank of the country's feathered population.
Over the last 50 years the number of birds in the UK has dropped by 19 million.
The weekend Big Garden Birdwatch helps measure the current population and finds birds doing well or struggling.
Anyone can take part – it just needs an hour's time to count the birds in your garden.
Don't include any flying overhead.
Make a note of those spotted and send the results online to:
rspb.org.uk/birdwatch
The RSPB website has a picture catalogue to help identify birds.
Keen birdwatcher Sally Key said:
"It's really important to help the RSPB identify which birds are doing well or just holding up.
"Also, it's great fun to watch and count the variety of wild birds in your garden.
"It's even better when you lay out food for them.
"To avoid a pun – they really do come flocking."
The RSPB has encouraged people to take part – adding it will help "lift spirits" during the lockdown restrictions.
A recent survey found people watching and listening to birds added to their "enjoyment of life".
Big Garden Birdwatch | Join the fun – The RSPB