Motorists could face random breath tests under proposed changes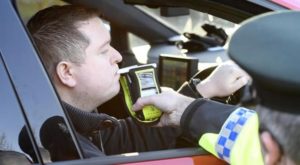 Library picture
Motorists face random roadside drink-drive tests in a bid to tackle growing offences.
The Department of Transport is considering new laws to allow the tests.
At present the police can only give a driver a test if they suspect they have been drinking, involved in an accident, or committed a traffic offence.
Mandatory testing would allow them to stop any vehicle without suspicion.
The Parliamentary Advisory Council for Transport Safety (Pacts) reports:
"There is strong evidence of the effectiveness of mandatory random breath testing, particularly when well publicised and when targeted.
"Mandatory random breath testing can be effective at reducing alcohol impaired driving, alcohol related crashes and associated fatal and non-fatal injuries even when it is undertaken only for a relatively short period of time."
Since the breath-test was introduced in the 1960s there has been a steady decline in offences.
However, over the last ten years the numbers have increased.
A DfT spokesman said:
"We thank Pacts for their report, which we will now look at and consider in detail."