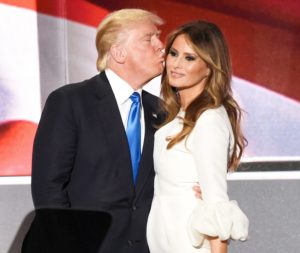 Melania Trump is said to be eyeing up a divorce from ex-President Donald Trump.
The speculation comes as the couple mark their 16th wedding anniversary.
A former White House aide claims the Trumps had many "frosty and awkward" moments during their time together in Washington.
It's reported the couple had a "transactional" marriage and slept in separate bedrooms.
The former aide told the Mirror:
"Melania was counting every minute until the end of Donald's presidency so she could leave him".
Melania, 50, is 24 years younger than her husband.
The couple have a 14-year-old son Barron.
The Mirror says the former model could receive a £36 million pay-off .
However, the deal would be subject to strict non-disclosure clauses.