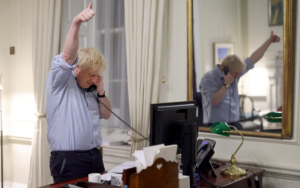 Picture: Andrew Parsons/ No 10 Downing Street
Prime Minister Boris Johnson has held a 35 minutes' phone conversation with new American President Joe Biden.
It's thought Mr Johnson is the first Western leader to talk to with Mr Biden.
The call is seen as a reassuring boost for the "special relationship" between the two countries.
Mr Johnson announced thew call on Twitter.
He posted: "great to speak to President Joe Biden".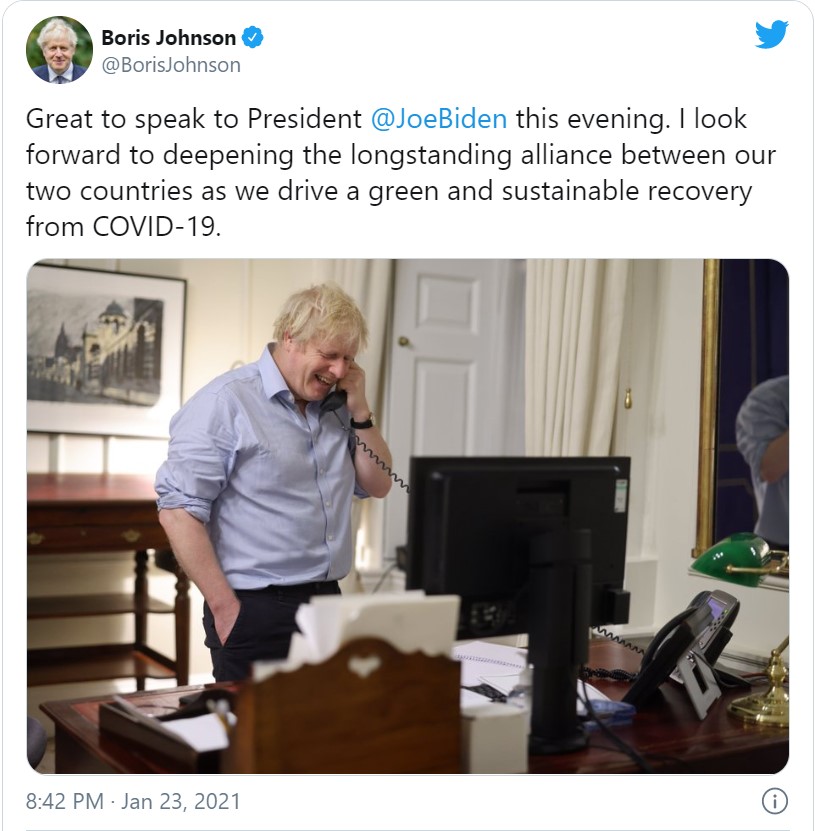 A Downing Street spokesman said that the pair "discussed the benefits of a potential free trade deal between our two countries, and the Prime Minister reiterated his intention to resolve existing trade issues as soon as possible".