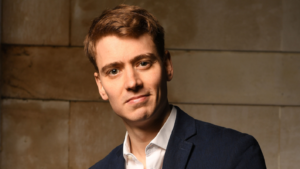 Euan Blair – the son of former Prime Minister Tony Blair – could make a £73 million fortune from a company he set up.
Multiverse – a London based firm which helps place apprentices and non-graduate students in work – has been valued at £147 million.
Euan, 37, has nearly a 50% stake in the business.
The proposed deal would make him richer than his father.
The company was launched in 2016 as Whitehat.
It has since been re-branded as Multiverse.
At the time Euan said the idea of graduates earning a degree before going on to corporate training is "fundamentally broken".
He said: "The system too often fails to give people the skills they need and does not spread opportunity fairly across society.
"We're building an outstanding alternative to both the university system, and to a corporate training model that rarely delivers long-term impact and genuine results."
Tony Blair, who has never revealed his wealth, was reckoned to have £60 million five years ago.