More than one million drivers took a speed course despite 50% fewer cars on lockdown roads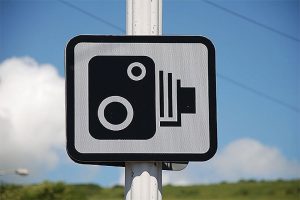 Despite vehicle use plummeting during the recent lockdowns more than one million drivers took a speed awareness course.
Data from the National Driver Offender Retraining Scheme (Ndors) reveals 1.09 million drivers broke the speed limit last year and opted for the course.
Although the number attending is a 15% decline on the previous year there were 50% fewer vehicles on the road.
Steve Gooding, director of the RAC Foundation, said he was "surprised" the number taking speed awareness courses did not fall further.
He said: "Since March 2020 the message from ministers has been simple: don't drive unless necessary and when you do take to the roads behave responsibly so as not to risk putting further strain on the NHS.
"Of course, not all speeding results in a speed awareness course.
"Many offenders will have received a fixed penalty notice and some even a prison sentence."