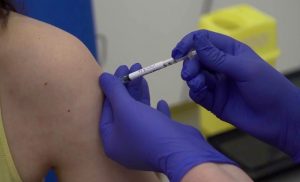 Millions of people aged over 70 are to receive Covid-19 vaccinations as the Government rolls out its inoculation programme.
The "clinically vulnerable" will also be included in the next phase.
So far, more than four million people – including the over 80s and NHS staff – have been given jabs.
The acceleration comes as Britain ends its travel corridors.
All UK arrivals need to have proof of a negative Covid-19 test.
Another boost to hope is experts believe London has passed its peak of infection as cases fall in all boroughs.