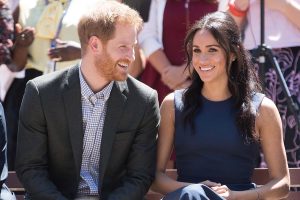 Prince Harry is "heartbroken" by the Royal Family's unhappiness over his move to America.
Harry, 36 and his wife Megan, 39 gave up their roles as "senior" Royal members after choosing a life in America.
The Prince's friend – ITV broadcaster Tom Bradby – revealed the couple is happy in California.
However, he added:
"I think he is heartbroken by the situation with his family, you don't necessarily need to have knowledge to know that, but I think it is true.
"The situation with the family clearly isn't ideal and it has been a very difficult year for them all.
"I think they are pretty happy actually, but I think they wrestle with their position in life, I think they all do.
"I think William does too, I don't think he finds it easy.
"I think the whole thing has just been incredibly painful.
"It is painful all round, painful for everyone, and difficult to manage.
"There are still a lot of hurt feelings on all sides.
"It is not a very easy or comfortable situation; I don't think it was ever going to be an easy or comfortable situation.
"You have got to remember this isn't just a family, it's a firm.
"They are in the business of public service on a very elevated, exposed platform and to some extent, they are all locked in it together."