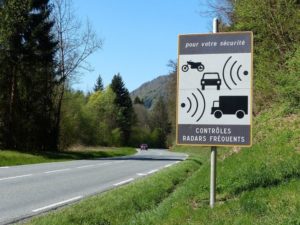 British motorists will avoid most European speeding fines after an EU arrangement has ended.
A Brussels directive required Britain's DVLA to share the details of drivers caught offending in member states.
But Brexit has firmly put the brake on that agreement.
However, it also means EU drivers caught offending in Britain could also go unpunished.
Last year in France 440,000 British drivers were fined after being caught on police cameras.
At one point between, January 2019 and September 2020, the French were requesting more than 1,000 checks a day from the DVLA.
The AA warned UK motorists were being used as "cash cows" by the French.
The Brexit change in law means the French could lose a revenue stream of £50 million.
The French Government is now looking to negotiate a deal with Britain to allow fines swapping details to continue.
The UK Government has, so far, failed to respond.