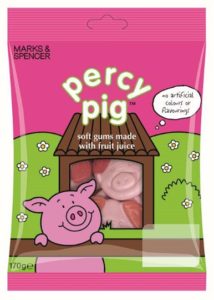 Percy Pigs are the first casualty of Brexit red tape over tariffs.
The sweets from Marks and Spencer are made in Germany and shipped to the UK.
M&S then redistributes them to its stores in Ireland, France and the Czech Republic.
That cross-border trading could trigger tariffs.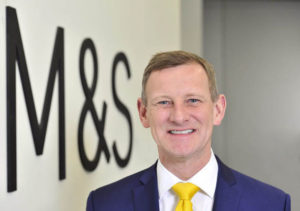 Steve Rowe, M&S CEO, said the problem applies to around one third of the company's food products.
He said during a trading update:
"Essentially, there is about a third of the product in our food business that is subject to very complex rules of origin arrangements, around the components within it, and how much has been altered in the UK.
"Depending on that there is a variable tariff.
"Any product that's manufactured in Europe, comes to the UK and is then redistributed to somewhere like Republic of Ireland also, potentially faces a tariff.
"So, the best example is Percy Pig is actually manufactured in Germany, and if it comes to the UK and we then send it to Ireland, in theory, he would have some tax on it.
"So, we've got a lot to do in terms of composition and rerouting, but it's really important that we continue to be focused on trading the business.
"And, at the moment, making sure we've got constant continuity of supply in our Irish business."